April 6 2002
Release schedule for 2002-2003
Neue Konservativ - (re-release, Cold Spring) - Out Soon
John Peel Session (BBC) - Out Soon
Rekapitulacija 1980-84 (NSK Recordings) - Redesigned and remastered + extra tracks - Out Soon
Splitting The Atom (NSK Recordings) - (Laibach related projects: Germania, 300.000 V.K., Kraftbach, Strom & Klang...) Enhanced CD featuring two 300.000 V.K. videos - Out Soon
(DJ) UMEK featuring Laibach 12" + CD (TEHNIKA) - Out Soon
Dakota Ljubljana 94 + Krizanke Ljubljana 97 - Live (NSK Rec.) CD+DVD - Autumn 2002
New Laibach 12" single + Video (Mute) End of 2002
The new Laibach album (Mute) - Late 2002 or beginning of 2003
Second single from album + Video (Mute) - Mid 2003
Laibach Remixed (Mute) - Remixes of Laibach tracks by other artists - 2003
Laibach and the Slovene Philharmonic Orchestra 1997 - Live (Mute/Grey Area) DVD + CD (?) - 2003
The Best Of (current working title) (Mute) - End of 2003 or early 2004
Film on Laibach - Saso Podgorsek - End of 2003
Book on Laibach + NSK (Alexei Monroe) - 2003
Redesigned Laibach Web Site - End of 2002
Occupied Europe Tour 83: Laibach + Last Few Days (2 x CD) (NSK Rec) - 2003
Peter Mlakar : Speeches (NSK Rec) - CD + DVD - 2003
Dragan Zivadinov : Manifest (NSK Rec) - End of 2003
The Album Tour - 2003

List compiled by Haris Hararis


August 13 2001
Laibach re-release from 1985
Neue Konservativ will be re-released on CD by Cold Spring Records. This album was originally released as a semi-official bootleg in 1985. It was recorded at the Neue Konservativ Festival. The new version will be released in October, probably the 29th.


May 18 2001
Concert in Praha
June 1st, Laibach will perform at the Palac Akropolis in Prague (Czech Republic). There will also be a support band, probably from the NSK music label. You can get your tickets at www.ticketpro.cz.


March 30 2001
Wave Gotik Treffen
Laibach will perform at "Wave Gotik treffen" in Leipzig, Germany this summer (June 1-4). Other bands include Coil, Front 242, London After Midnight and Pouppee Fabrikk.

Banned 1997 performance on DVD?
The very controversial concert Laibach made together with the Slovenian Philharmonic Orchestra in 1997, may be released on a DVD later on. Back in 1997 both the Church and the politicians in Slovenia reacted strongly against Laibach and even the Philharmonic Orchestra was split in two camps afterwards.
We (Laibach) were absolutely forbidden to use or show this material publicly for several years. Now the situation is getting better and we hope to get the event released on DVD some day.

Barbie tribute
Over at www.nexus.hu/boot you can listen to a very amusing version of Aqua's song "Barbie Girl" dedicated to Laibach and the NSK. Thanx Attila Jager.


September 20 2000
Laibach article
There is an article about Laibach in the latest issue of CER (Central Europe Review) over at www.ce-review.org/00/31/monroe31.html.


July 18 2000
New album
A new laibach album should be released by the end this year.

Laibach awarded
June 1st, Laibach recieved an award from the city of Trbovlje at the a municipal holiday. In the acceptance speeech, Laibach mentioned plans on turning the city into a new cultural capital called Retropolis.

The Arvika gig
Laibach got good reviews for their gig at Arvika Festivalen in Sweden (14 - 15th July). In the background they had pictures of a city reminding of Fritz Lang's Metropolis, probably a reference to Retropolis mentioned above. "Hard to interpret and scary" was one of the comments.

Official online again
Laibach's official site is back online and it has some new features.


April 29 2000
Laibach will attend Arvikafestivalen in Sweden (14-15 July) this year. Other artists that will perform are Einsturzende Neubauten, Moby, Wannadies, Gluecifer and Covenant.


February 28 2000
A Laibach tribute album was released November 22nd last year. It's entitled Schlecht und Ironisch and was put together by Italian label Radio Luxor.

Tracklisting:

God Is God - Angels/Agony
Declaration Of Freedom - Manipulation
War Poem - Andrew King
Final Countdown Laibach - Kirlian Camera
Agnus Dei - Discordance
Message From The Dark Sta - Prager Handcriff
Brother Of Mine - Chaos/Order
Nova Akropola - Northgate
Great Seal - Runes Order
Dogs Of War - Knifeladder
God Is God - Die Larm
Geburt Einer Nation - Manipulation
Mars - Paolo F Bragaglia
Also Spratch Walter - Blenheim


September 30 1999
A remastered version of Laibach's self-entitled debut album is now available. It features the same songs as the original plus three bonus tracks, The Civilisation, The Armed Man and 1 + 1.


August 11 1999
Laibach's God is God appears on the soundtrack to the low-budget spook-film The Blair Witch Project.

Tracklisting: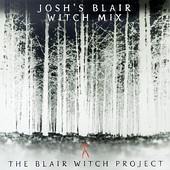 Lydia Lunch - 'Gloomy Sunday'
Public Image Ltd. - 'The Order Of Death'
Skinny Puppy - 'Draining Faces'
Bauhaus - 'Kingdom's Coming'
The Creatures - 'Don't Go To Sleep Without Me'
Laibach - 'God is God'
Afghan Whigs - 'Beware'
Front Line Assembly - 'Laughing Pain'
Type O Negative - 'Haunted'
Meat Beat Manifesto - 'She's Unreal'
Tones on Tail - 'Movement of Fear'
Antonio Cora - 'The Cellar'